If you are looking for some of the most knowledgeable, trustworthy and committed Sugar mountain realtors to show you prime mountain property in the Sugar Mountain and surrounding area, consider working with the expert real estate agents at Antler Realty.
Our agents are not only well-versed in the current real estate market trends in the area, they have also specialized in specific knowledge areas of real estate, such as realty law and Feng Shui. Whether you are interested in putting your home on the market, or your family is in the market for a new mountain property, Antler Realty is ready to work collaboratively with you to make your real estate journey exceptional.
Selling Your Home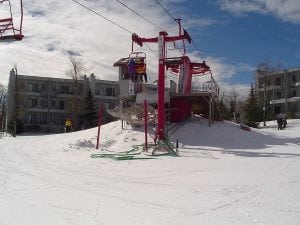 At Antler Realty, we understand that selling your home can be an emotional and draining process. A home can be more than just a physical space, as it becomes a backdrop for you and your family's memories. Our expert real estate team will work together with you and your family to establish a marketing and sales plan that demonstrates the strengths of your home. Our innovative real estate practices will ensure that your listing receives maximum exposure to those who are interested in investing in real estate.
Did you just receive a job in a new location and need to move fast? With Antler Realty, formulating a timely but aggressive sales plan is no problem. In fact, our Feng Shui consultants can come into your home and arrange the physical space to make sure it looks perfect for fast showings and walkthroughs. If you are looking for the best real estate agents to sell your home, some of the most professional and knowledgeable Sugar Mountain realtors can be found at Antler Realty.
Buying a Home
Buying a home in Sugar Mountain or the surrounding area is sure to be stress-free and an enjoyable experience when you work with Antler Realty. No matter your budget, the expert real estate agents at Antler Realty can find you a mountain paradise. From luxurious and modern mountain homes and ski chalets, to simple and rustic cabins, Antler Realty works with a wide range of sellers to provide our buyers with a diverse array of options.
When you live in Sugar Mountain, you will have access to some of the most adventurous outdoor activities set in the vibrant culture of Appalachia. From hiking and kayaking, to skiing and bluegrass, Sugar Mountain has something for everyone. Click to search Sugar Mountain real estate listings.
If you are selling your home, leave the Blue Ridge Mountains on a good note by working with Antler Realty. However, if you are in the market to buy, contact one of our expert agents today to start the process of finding your dream mountain home.