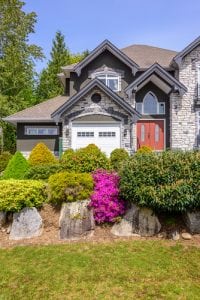 Known for its amazing ski slopes, outdoor hiking activities and proximity to Grandfather Mountain, Sugar Mountain, North Carolina is a perfect location to invest in real estate. Antler Realty is a premier real estate company that operates out of Banner Elk, North Carolina and serves the Sugar Mountain and surrounding areas by offering knowledgeable, friendly, professional and effective real estate services.
Whether are you a first time home buyer, seasoned real estate investor, or interested in putting your home on the market, the expert real estate agents at Antler Realty are prepared to provide you with exemplary service and expert real estate advice.
The Time is Now
The High Country of North Carolina is a growing hot bed for visitors during every season. With some of the most scenic hiking trails and picturesque waterfalls in North Carolina, individuals and families come from all over the world to take advantage of the outdoor activities in the High Country. In the winter, as the snow covers the mountains, adventure seekers strap on their skis and immediately have access to several world-class ski resorts in the area. Visitors can also see the spectacular colors of wildflowers bloom in the spring, or witness the vibrant changing of leaves in the fall.
This one-of-a-kind location makes Sugar Mountain real estate a sound and profitable investment. Whether you are looking to buy a home of your own, or you are interested in purchasing property as an investment, Antler Realty is here to help you navigate the Sugar Mountain real estate market. Our expert agents are knowledgeable about the area and work tirelessly to ensure that our clients find property that meets their unique needs and budget. Let the Antler Realty help you make the best investment possible by buying property in Sugar Mountain.
Finding a Home
Sometimes the best investment is purchasing a new home for you and your family. If your family is growing, and you are interested in increasing the square footage of your living space with a brand new home, call Antler Realty.
Our team understands that finding a home that meets your family's needs is a process. We are intentional about matching your specific needs to the features of the homes available on the Sugar Mountain real estate market. Make sure that your family has room to grow and thrive by viewing some of the prime Sugar Mountain real estate through Antler Realty.
In addition to Sugar Mountain listings, we also list real estate in Beech Mountain, Banner Elk, and Linville.
Contact us today to speak to one of our agents at (828) 898-3111!