Looking for that perfect mountain condo? At Antler Realty, we have the expertise and knowledge to find you the best deals on beautiful, high-quality and affordable condominium listings that offer large living spaces, modern appliances, and are in close proximity to all the exciting Sugar Mountain activities!
Condominium Living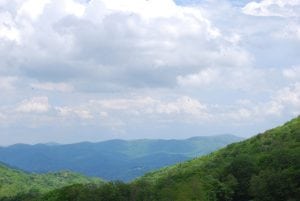 Purchasing a condominium property in the High Country comes with several benefits. The high elevation and frequent winter snowfall make Sugar Mountain an excellent skiing destination. Several of the Sugar Mountain condos for sale provide full service maintenance to their tenants. This means that you do not have to worry about shoveling snow in the winter, clearing your driveway of ice, or clipping the grass in the summer!
Condominiums also offer numerous amenities that conventional home buyers do not have access to. From private swimming pools and tennis courts, to playgrounds and media rooms, owning a condominium can provide you and your family with a host of fun activities. Not only do condos offer more activities and amenities, the price of purchasing a condo is on average less than a conventional house.
Whether you are a new business professional looking to begin your career in the High Country, a family interested in purchasing a condominium and staying connected to a community, or a retired couple wanting to find some peace and quiet in the beauty of the Blue Ridge Mountains, Antler Realty is here to help!
Antler Realty
The seasoned experts at Antler Realty are knowledgeable, professional and ready to work with you to find your next dream property among the Sugar Mountain condos for sale. Our team is intentional about listening to your needs, communicating with you during the real estate process, and negotiating a great deal when you find a condo that works for you and your family. Let us be your go-to for all things Banner Elk real estate.
At Antler Realty, we work tirelessly to make sure that our clients find a condo that will become the perfect backdrop for memories with family and friends. If you are ready to find your condo in Sugar Mountain, or you would like to find out more information about our real estate services and the listings we have available, contact one of our trusted and friendly agents today at (828) 898-3111!