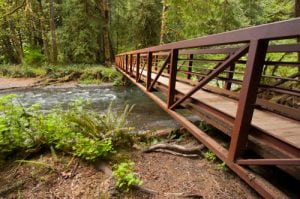 You and your partner are considering retiring in the mountains? Congratulations! What an exciting time for you. You may be wondering, "What is the next step, and who should I trust with my real estate needs?"
Antler Realty is here to help you. With over 65 years of combined real estate and negotiation experience, Jim and Robyn Edsall make sure that you achieve the mountain life you envision at a fair rate. With Julia Heinlien on staff, Antler Realty is confident that together, we can find you the best deals on Seven Devils condos for sale.
Summer Fun for Couples
Summer activities are only just a short drive away in the High Country! Enjoy a hearty mountain hike and then cool off at Linville Falls, the waterfall with the highest volume of any waterfall on the Northern Edge of the Blue Ridge Mountains.
Travel just south of Linville Falls and experience the wondrous Linville Caverns.
A Mountain Winter Wonderland
Avery County, home to Seven Devils, is proud to feature three world-class resorts that offer fun for the whole family, making the cold months full of warm feelings and holiday cheer! Let Antler Realty connect you with one of the many Seven Devils condos for sale and you and your family can enjoy phenomenal snow sports the entire season!
Experienced in Deals & Options
At Antler Realty, we pride ourselves on bringing knowledgeable and market-savvy approaches to buying and selling real estate in the Blue Ridge Mountains of North Carolina. We combine our marketing and technology skills to help sellers move their real estate properties faster…meaning that YOU can move into your home faster!
Ready to Start Looking?
Enjoy the beauty of the North Carolina High Country all year round. Let the friendly folks at Antler Realty guide you through the gorgeous yet reasonable array of Seven Devils condos for sale. You have visited the High Country…is it time to stay?