At a 5,500-foot elevation, Beech Mountain is definitely high country living. Whether you are ready to make this mountain town your forever home, or you are in the market for a high quality and affordable getaway, Antler Realty is ready to show some of the prime real estate in Beech Mountain NC today!
Beech Mountain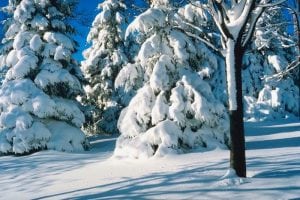 Beech Mountain has an activity for every season. Cool off on a hot summer day at one of the numerous waterfalls located in the surrounding area, or hit the slopes with your family on a snow-covered winter afternoon! Take a moment to enjoy the beautiful blooming wildflowers in the spring amongst a mountainous backdrop, or appreciate the vivid colors of the fall foliage with a hot apple cider. No matter the time of year, Beech Mountain provides residence and visitors a wide variety of fun activities that are sure to be some of your family's fondest memories.
Living in the Mountains
With Antler Realty, you and your family can make Beech Mountain your permanent home and take advantage of everything the Blue Ridge Mountains can offer! Our expert Banner Elk real estate team is comprised of agents specifically chosen for their attention to detail, work ethic and commitment to excellence. Whether you are looking for a newly constructed home, a high quality re-sale, or a country-club condo, Antler realty can help you find your dream home among the real estate in Beech Mountain NC.
Our expert agents will listen to your individual needs, as well as the characteristics of you and your family's lifestyle, to match you with the most relevant real estate in Beech Mountain NC listings within your budget. Antler Realty also utilizes state-of-the-art marketing techniques to maximize the real estate options available to you during your search for a new home. Work with Antler Realty to find your mountain home today!
Building Family Traditions
Make a trip to the high country a summer tradition that your children will always remember and enjoy by purchasing a summer home in Beech Mountain.
Antler Realty has several properties that would be perfect for a family looking to make a tradition out of visiting their Beach Mountain cabin during the summer, or the winter skiing season. Purchasing a summer home from Antler Realty is not only a great financial investment; it is also an investment in making time for your family!
Contact Antler Realty today to speak with one of our Beech Mountain NC real estate experts.