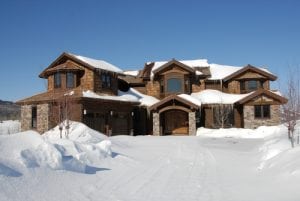 So, you and your partner have visited the North Carolina High Country and fell in love with the area. You've done some research and believe that the Linville NC area is the location for you. Where do you begin searching for homes?
Antler Realty brings an innovative, fresh approach to buying and selling real estate in the North Carolina High Country of the Blue Ridge Mountains. Our friendly and extraordinarily experienced staff are the perfect folks to help you navigate Linville NC real estate!
Find You Home in the High Country
Your nest is empty, and you and your partner are thinking about retiring in the Blue Ridge Mountains of North Carolina. Antler Realty in Banner Elk, North Carolina services the communities nestled in the High Country and are the go-to professionals to help you navigate Linville NC real estate.
Our real estate agency resides in the heart of Banner Elk at 146 Shaneehaw Avenue. Come say hello and meet our experienced agents on duty. Our sales force has been handpicked based on their enthusiasm, experience, and strong work ethic. Whether you are looking for a home along one of the area's pristine golf courses or would love your private corner of the mountain, our staff will carefully listen to your objectives and pinpoint your individual needs.
Antler Realty is proud to be the only real estate agency in the High Country with a certified Feng Shui consultant on staff. Broker Julia Heinlein utilizes this ancient art's techniques to create harmony and balance in a home. Pair this with our marketing tools and technology skills, and we help sellers move their real estate properties faster, meaning YOU can settle into your future abode sooner.
Summer Fun in the Mountains
For adults with no children, the Appalachian Summer Festival at Appalachian State University in Boone, North Carolina is always a favorite. Incredible, nationally-renowned performances are worth the scenic, beautiful drive.
The historic and wonderous Grandfather Mountain is guaranteed to be a hit for families of all types. A destination for naturalists for over 200 years, the Mountain is a whopping 80 feet from the bottom of the bridge to the bottom of the gorge! Attractions include the Nature Museum, Wildlife Habitat, the Mile High Swinging Bridge, and Hiking Trails. Children and adults are guaranteed to fall in love with the rescued cougars, deer, river otters, eagles, and black bears.
Ready to Get Started?
Linville NC will never leave you looking for activities. The Linville Gorge Wilderness, Linville Caverns and Linville Falls makes this area unique and spectacularly beautiful.
Anchor your retirement around culture and outdoor beauty in the High Country. Let the friendly folks at Antler Realty guide you through the gorgeous yet reasonable array of Linville NC real estate. You have visited the High Country…is it time to stay?