Why buy a home when you can build it? Make sure that your dream mountain home meets all of your needs and fits your lifestyle perfectly by building a home in the High Country. However, a home is only as good as the land that it sits on. Work with Antler Realty to ensure that you have access to some of the most high quality land for sale Banner Elk NC can offer! Our expert real estate agents will make sure that the building of your home starts off right with a spacious and scenic piece of prime property in the Blue Ridge Mountains.
Banner Elk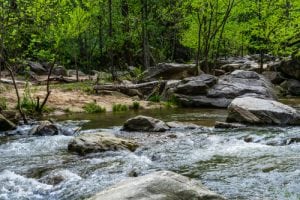 From sweeping mountain views to rustic and small-town mountain culture, Banner Elk has it all! With less than 2,000 residents, Banner Elk offers small town charm, but amazing amenities. When you live in Banner Elk you will have immediate access to a large selection of outdoor activities.
If you are feeling adventurous, pack a lunch and some water and head out on one of Banner Elk's many trails that feature gorgeous views of the Blue Ridge Mountains, or dive into Grandfather Mountain to walk across the swinging bridge to test your comfort with heights. If you like to leave nature to the hikers, Banner Elk also offers a wide variety of boutiques, eateries wineries and breweries. Spend a night walking the downtown area and taking in the picturesque charm of a mountain town! Make Banner Elk your new home by purchasing a piece of mountain property and building a home.
Real Estate Customization
Even though Antler Realty offers a wide variety of modern and luxurious mountain home listings, sometimes our clients value building a home that is customized to their exact preferences. In this case, Antler Realty is happy to work with you and your family to make sure we secure a piece of land that gets the building process started on the right foot!
When it comes to Banner Elk real estate, sometimes the age-old adage, "location, location, location," is true. If you want to build a home with a scenic backdrop, finding the right piece of property is key. Antler Realty can help you find a piece of land for sale that offers scenic views, but will still put you in close proximity to the happenings of Banner Elk and the everyday essentials, such as grocery stores and gas stations.
If you are ready to find your prime piece of property among the best land for sale Banner Elk NC has to offer, contact the expert real estate agents at Antler Realty today.