Those who have been lucky enough to drive through the scenic, peaceful little town of Banner Elk, North Carolina can attest that there is something special and unique about this mountain community. This historic town's rich history coupled with breathtaking mountain views make this corner of the High Country perfect for people of all permanence, whether they be a seasonal vacationer or a permanent resident. For those who have visited and are ready to take the next step towards living in the community, the folks at Antler Realty are your best connection to finding homes in Banner Elk NC.
Find Your Piece of the High Country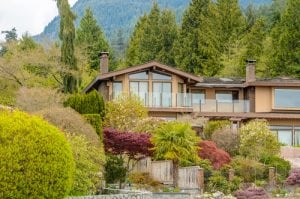 So, your nest is empty, and you and your partner are thinking about retiring in the Blue Ridge Mountains of North Carolina. Antler Realty of Banner Elk, North Carolina services the communities nestled in the High Country and are the go-to professionals to help you find homes in Banner Elk NC.
Our real estate agency is located in the heart of Banner Elk at 146 Shawneehaw Ave S. Stop in to meet our experienced agents on duty. Our sales force has been handpicked based on their experience, enthusiasm and strong work ethic. Whether you are looking for a home along one of the area's pristine golf courses or would love your private corner of the mountain, our staff will carefully listen to your objectives and zero in on your individual needs.
Fun in the Summer
The Blue Ridge Mountains have an abundance of activities perfect for all ages. Residents of Banner Elk appreciate the varying outdoor activities year-round, making every season exciting and enjoyable. The agreeable climate of the High Country allows for pleasant, mild summers – part of what makes the area ideal for "snow birds" – folks who stay during the warmer months to escape the sweltering heat of wherever they spend the colder months.
For adults, the Appalachian Summer Festival at Appalachian State University in Boone, North Carolina is always a favorite. Incredible, nationally-renowned performances are worth the scenic, beautiful drive. For music and theatrical entertainment, a bit closer to the Banner Elk area, Lee's McRae Summer Theatre is a hit among locals.
There is plenty to do in the winters in and around Banner Elk as well. Visit Sugar Mountain or Beech Mountain for skiing, snowboarding, ice skating, snow tubing, and more family fun. Between runs, enjoy drinks and fabulous food at the popular restaurants and breweries.
Let's Get Started
Let the friendly folks at Antler Realty guide you through finding homes in Banner Elk NC. Call us at (828) 898-3111! You have visited Banner Elk…is it time to stay?