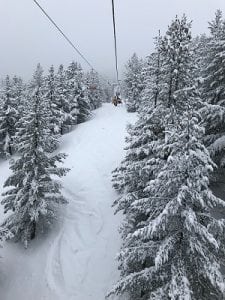 Whether you are a young and avid adventurer ready to tackle every single hike in the High Country, a growing family making a living in the mountains, or a retired couple wanting to enjoy the arts, culture and scenery of the Blue Ridge Mountains, Antler Realty is ready to show you some of the best homes for sale Sugar Mountain NC has to offer!
Antler Realty is a Banner Elk real estate company that passionately serves the real estate needs of the High Country. Our expert agents are extremely knowledgeable about the real estate trends in the area, which will help you achieve a great price on your next home in Sugar Mountain. When you work with Antler Realty, our agents will collaborate with you to understand your real estate needs, and find you the perfect piece of property!
The Avid Adventurer
Are you looking for a home that can store a few kayaks, has tons of closet space for your mountain climbing gear, and a large garage to store your four wheel drive off road Subaru? Antler Realty is here to help you find a home that encourages that sense of adventure, but does not squash your bank account. The homes for sale in Sugar Mountain NC are in close proximity to several outdoor attractions and activities. From pristine lakes to kayak and mountain trials to explore, to dirt track mountain bike roads to ride on, Sugar Mountain has it all. With Antler Realty, you can make the High Country your haven for adventure.
The Growing Family
If your family is growing and you are interested in purchasing a large home, Antler Realty will work hard to make sure your family finds a home that will meet your needs far into the future. The lush green woods of Western North Carolina make an imaginative and unique play setting for children. Let Antler Realty find you a home with wooded land, and let your children's' imaginations soar. Also, with several top-of-the-line ski resorts close by, hitting the slopes can become a fun family tradition.
The Retired Couple
The beauty of the Blue Ridge Mountains is a wonderful location to settle down and retire. Sugar Mountain offers several cultural activities that can be enjoyed by all ages, from bluegrass festivals to farmers markets, savor the culture of Appalachia by working with Antler Realty to find your High Country home.
Contact Antler Realty at (828) 898-3111 and ask to be shown some of the best homes for sale Sugar Mountain NC has to offer.