So, your family has visited the North Carolina High Country and fell in love with the area. You've done some research and believe that Avery County is the location for you. Where do you begin searching for homes?
Antler Realty brings an innovative, fresh approach to buying and selling real estate in the North Carolina High Country of the Blue Ridge Mountains. Our friendly and extraordinarily experienced staff are the perfect folks to help you find homes for sale Banner Elk NC has on the market. Why Banner Elk, you may ask? The reasons are endless!
Summer Fun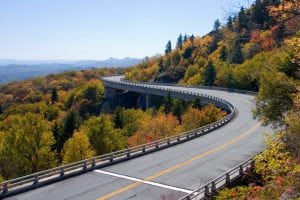 Grandfather Mountain remains one of the most popular tourist destination in the area. The mild climate of the High Country allows for very pleasant summers – part of what makes the area ideal for "snow birds" – folks who stay during the warmer months to escape the sweltering heat of wherever they spend the colder months.
For families with children, Grandfather Mountain is guaranteed to be a hit. A destination for naturalists for over 200 years, the Mountain is a whopping 80 feet from the bottom of the bridge to the bottom of the gorge! Attractions include the Nature Museum, Wildlife Habitat, the Mile High Swinging Bridge, and Hiking Trails. Children and adults are guaranteed to fall in love with the rescued cougars, eagles, deer, river otters, and black bears.
If you find yourself without children, the Appalachian Summer Festival is always a hit among locals. Amazing nationally-renowned performances are worth the short, beautiful drive. For music and theatrical entertainment closer to the Banner Elk area, Lee's McRae Summer Theatre is a favorite summer pastime for locals.
Antler Realty promises that you can live near these amazing attractions with several of the current homes for sale Banner Elk NC has on the market!
Winter Festivities
Winters in and around Banner Elk are without a doubt fun for the whole family. Visit Sugar Mountain or Beech Mountain for skiing, snowboarding, ice skating, snow tubing, and more family fun. Between runs, enjoy fabulous food and fresh, local beer at the popular restaurants and breweries.
Ready to Move Forward?
Antler Realty is proud to be the only real estate agency in the High Country with a certified Feng Shui consultant on staff. Broker Julia Heinlein uses this renowned, ancient art's techniques to create harmony and balance in a home. Coupled with our technology skills and marketing tools, we assist sellers move their real estate properties faster, meaning YOU can settle into your future abode sooner.
Anchor the next chapter of your life around culture and outdoor beauty in the High Country. Let the friendly folks at Antler Realty guide you through finding the perfect homes for sale Banner Elk NC has on the market. You have visited Banner Elk…is it time to stay?