Check out this great information on Grandfather Vineyard from www.grandfathervineyard.com.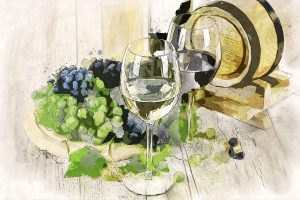 "The First Producing Winery In Watauga County
The Tatum's have achieved a reality of owning a Vineyard & Winery that started when they first planted their grapes in 2003 and opened the doors of the winery in 2011. Since then their adventure has grown into the first producing winery in Watauga County that is producing world class wines!
.
Our vineyard, comprised of over 5 acres of grape vines, was planted in 2003 on the Tatum's private land. Seven years later in May of 2011, our Vineyard, coupled with our quickly growing Winery, opened our Tasting Room to the public.
The road that lead to our flourishing Grandfather Vineyard started with family. Steve and Sally met in 1977 while working together in the ski industry. Years later, as married Tatums, the couple formed Tatum Galleries, an interior design firm and furniture gallery, in 1985. Steve has always been a woodworker, custom making furniture for Tatum Galleries as well as using his skill for the exquisite design of our Tasting Room. Sally's passion for home design has kept Tatum Galleries thriving just blocks down the road from the Vineyard.
Steve, on the other hand, prefers to spend his time at Grandfather Vineyard. With his black Labrador retriever, ZoeBelle, at his side, Steve enjoys working with the grapes and wine and mingling with the wide range of visitors from near and far who come to experience the winery.
The true success of the wines comes from Steve and Sally's son, Dylan Tatum. In the early 2000s, Dylan left home to study viticulture and oenology at Surry College down the mountain. After earning his degree, he moved back to the Banner Elk area and enrolled at Appalachian State University to complete the Business and Entrepreneurial program. Equipped with a new understanding of business and wine, Dylan was approached by his dad with the idea to sell the grapes they had been growing to local wineries.
Dylan, however, found himself enamored with the process behind wine, and thus the Winery was born. With half a decade in business, our Winery has exceeded all expectations. Part of this boom came in part from the accounting and sales prowess of Nicole Winder. Nicole is a Florida native who met Dylan and fell in love four days after her move to the area in 2014. Three years later, in the summer of 2017, Nicole became a Tatum when she married Dylan on the property of Grandfather Vineyard. The Tatums will always be a friendly face, and with two border collies, Willa and Casey, and a black lab hanging around, we're never short on happy greetings."