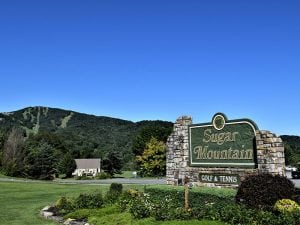 Sugar Mountain, North Carolina is a town at the intersection of scenic beauty and mountain culture. With access to dozens of world-class trail heads right in your backyard, to summer nights filled with the country twang of bluegrass, Sugar Mountain can help make everyday seem like a vacation. If you are ready to make this mountain paradise your new home, make sure you contact the expert real estate agents at Antler Realty, and ask them to show you some of the best condos for Sale Sugar Mountain NC has available!
Antler Realty
When you work with Antler Realty, you work with some of the most knowledgeable, committed and professional agents in the High Country. Our top-notch real estate team will work collaboratively with you by listening to your individual needs and show you high quality real estate selections that fall within your budget. We believe that the real estate transaction is a process that involves communication and flexibility. Work with Antler Realty today to find your piece of paradise in the Blue Ridge Mountains.
Condo Living
Purchasing a condominium can come with several perks that are not available to homeowners. When it comes to price, on average, condos are less expensive than purchasing a traditional house, but often still yield significant returns on your investment when you are ready to sell. Besides being a great investment, condominiums also provide their residents with amenities that make living in the mountains easy.
Watching the snow fall over the mountains in the High Country can be a beautiful and breathtaking sight! When you take advantage of condo living, several of the developments will offer all inclusive maintenance services including snow plowing. Enjoy a nice hot cup of coco while someone else clears your driveway. These services also include summer maintenance as well! Spend more time doing the activities that you love and less time clipping grass.
Condominium living also provides residents with a sense of supportive and neighborly community. For families, your children will have friends and playmates close by, and will be surrounded by fun activities that are often offered by condominium developments, such as swimming pools, play grounds, tennis courts and game rooms!
If you are looking for some of the most high quality and affordable condos for sale Sugar Mountain NC has to offer, look no further than Antler Realty. Our expert agents are ready to find you a property that will help you do more of the things you love in the beautiful High Country! Contact us today!