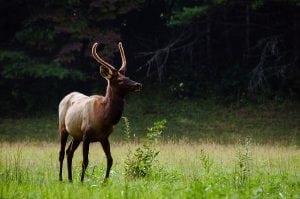 Those who have had the fortunate opportunity to visit the Blue Ridge Mountains can attest to their other-worldly beauty. The winding roads, gorgeous fall leaves and quiet mountain towns leave you with the feeling of always being on an adventure.
Whether you're older lovebirds who are looking to retire in the North Carolina High Country or are looking for a place to escape to in the winter, Avery County has numerous options for you. Let Antler Realty help by guiding you through the market and helping you find the most beautiful and best deals for condos for sale in Banner Elk NC.
Experienced for Your Benefit
When it comes to buying real estate, it takes experience, hard work ethic and passion. Antler Realty carefully hires their staff with these three traits in mind. Our agency is staffed with experienced Buyer's agents, ready to help you navigate the market and find condos for sale in Banner Elk NC.
The owner of Antler Realty, Jim Edsall, and his wife Robyn Edsall have a combined 40 years of experience in real estate. Jim and Robyn are not only familiar with the ins and outs of High Country real estate, but are very talented in negotiating great deals and highlighting the best property features in a sellers' listings.
Julia Heinlein is thrilled to bring her excellent experience as a realtor to the mountains after living in South Florida. After graduating from Florida State University with a degree in business, Julia became a realtor in Fort Lauderdale, Florida where she eventually established her own real estate office. Julia has strong negotiating skills that sets her apart from the competition and is known for saving her clients substantial amounts of money.
Outdoor Activities Year Round
The Blue Ridge Mountains offer many activities perfect for all ages. Visitors and residents of Banner Elk appreciate the varying outdoor activities year-round, making every season exciting and enjoyable. The agreeable climate of the High Country allows for mild summers – part of what makes the area ideal for "snow bird" visitors.
In the winters, Sugar Mountain and Beech Mountain are visitor and local favorites for skiing, snowboarding, ice skating, snow tubing, and more family fun. Between runs, enjoy drinks and fabulous food at the popular restaurants and breweries. Search Sugar Mountain real estate listings.
Let's Get Started!
At Antler Realty, our commitment to you begins with your first phone call. Give us a ring at (828) 898-3111 or email us by clicking here. We know all of the up-and-coming developments and openings, making us the perfect realtors to help you find condos for sale in Banner Elk NC.