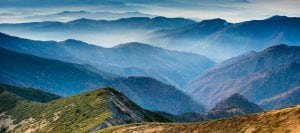 If you are in the real estate market for Beech Mountain condos, look no further than Antler Realty. The expert real estate agents at Antler Realty provide our clients with an intentional real estate experience that is sure the exceed your expectations. At Antler Realty, we view the real estate journey as a collaborative process. When you work with Antler Realty to find your piece of paradise among the Beech Mountain condos, we will first listen to your individual needs and attempt to understand the type of property that would fit your unique lifestyle. To Antler Realty you are more than a number, you are a potential neighbor.
Beech Mountain Condos
The expert agents at Antler Realty understand that buying a home is a process. We work hard to make sure that our clients feel heard and valued. Whether you are a new professional looking to make a career in the High Country, or a couple who wants to purchase a condo in a quiet and beautiful neighborhood to enjoy retirement, Antler realty has options for you.
Purchasing a condominium in Beech Mountain has several perks. Several of our condo developments take responsibility for several aspects of property maintenance. That way, you will not have to worry about mowing your yard if it has a steep incline, or shoveling the dense mountain snow.
Close to Amenities
Your Beech Mountain condo will also be close to several of the amazing mountain amenities that draw visitors from all over the world. Beech Mountain is known for its world-class ski resorts and outdoor activities. If you have a spirit of adventure than Beech Mountain is for you!
From white water rafting, to hiking and zip lining, your condo will surely become the gathering place for your family and friends who want to experience the numerous amazing attractions. Beech Mountain is also family friendly. With amusement parks and gem mining locations close by, your children or grandchildren are guaranteed to have fun and make memories.
Antler Realty
The professional real estate agents at Antler Realty are ready to help make your dream condo a reality in Beech Mountain. Our agents are seasoned in the real estate business and are extremely knowledgeable about Beech Mountain and the surrounding areas.
When you work with Antler Reality, your agent will be organized, attentive to details, communicative, friendly and demonstrate strong negotiation skills to make sure that you receive a great deal on any Beech Mountain condos that peak your interest.
Contact Antler Realty today to speak with one of our real estate agents about our listings!