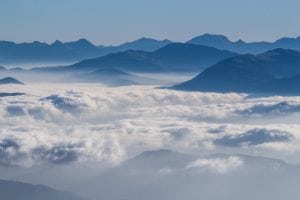 When you visit the High Country of North Carolina, you can feel a rich sense of history and adventure. Walk the same woods as Daniel Boone, or wade in the New River, which is one of the oldest rivers in the world. If you are interested in carrying on the tradition and spirit of adventure in the High Country, contact Antler Realty today to view some of the Beech Mountain cabins that are currently on the market.
Antler Realty
Speaking of history, the expert real estate agents at Antler Realty have been working in the real estate business for over fifty years, cumulatively. Our agents are not only knowledgeable about the process of buying a home within the High Country, but are also specialized in different facets of real estate. From negotiation skills, to real estate law, our agents are multifaceted in their real estate skills. Work with a real estate company that takes professional development seriously.
Cabins of All Sizes
Whether you are interested in Beech Mountain cabins for a luxurious and modern mountain living experience, or you long to regain a sense of the simple things in life, Antler Realty can help you accomplish your real estate goals.
Log cabins are iconic to mountain living, but that doesn't mean they have to be lacking amenities. If you are ready to live in the Blue Ridge Mountains and be surrounded by both beautiful scenery and high-end appliances and comforts, then the professionals at Antler Realty are ready to find you the cabin of your dreams. Click to search for Beech Mountain real estate.
However, if you think Daniel Boone's lifestyle was a little too posh, then Antler Realty will work tirelessly to find you an off-the-grid primitive cabin that is sure to facilitate a re-connection to nature. If primitive and isolated are the words you wish described your residence, the agents at Antler Realty are ready to show you some of the remote Beech Mountain cabins.
Cabins are not only great for year-around living, they can also provide you and your family a wonderful seasonal getaway! Close to hiking, fishing, skiing and snowboarding, our Beech Mountain cabins are sure to provide your family with a backdrop for tons of great family memories. Whether you are interested in making a cabin your new home, or just a seasonal getaway, contact the real estate experts at Antler Realty at (828) 898-3111 to get started! Your mountain cabin is only one call away.