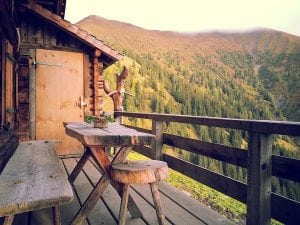 Whether you are interested in buying a house in Banner Elk and making this wonderful town your home, or you are considering listing your home on the market, consider working with Antler Realty, a real estate company comprised of expert Banner Elk realtors who consistently display a commitment to excellence in their work!
Antler Realty
When you work with Antler Realty, our team of real estate agents will be sure to listen to your individual and unique real estate needs before developing a plan of action. Our innovative and modern real estate techniques are sure to provide our clients with efficient and effective services that will make your real estate experience exceptional.
Living in the High Country is a beautiful, but unique place! Mountain living comes with its own set of obstacles that can complicate the real estate process. Work with a company that understands Appalachian culture and the quirks of living in the mountains. Antler Realty is here to help you find your perfect mountain home today. If you are looking for Benner Elk realtors that are communicative, committed and knowledgeable, look no further than Antler Realty.
Buying a Home
Are you ready to purchase a mountain home in the High Country? Work with Antler Realty to secure your piece of property in the Blue Ridge Mountains. Banner Elk is a wonderful location to live. With family friendly activities, amazing schools and world-class outdoor activities, Banner Elk seems like a utopia. Our expert real estate agents will work hard to find you a large selection of quality homes that fall within your budget!
When you work with Antler Realty, you'll meet the team at our Banner Elk real estate office. We will take all of your needs into consideration. The home buying process is a journey that must include communication and flexibility! Our agents will be quick to implement your feedback into the home buying process to make sure you find a great mountain home quickly.
Selling Your Home
If you are considering placing your home on the market, make sure that you give Antler Realty a call! Our team of Banner Elk real estate agents will make sure that you sell your home quickly, and for top dollar. We utilize modern marketing techniques to make sure that your property receives the exposure it deserves. Contact Antler Realty today and speak with one of our agents about your real estate needs and the strengths of your home so we can develop an action plan today!