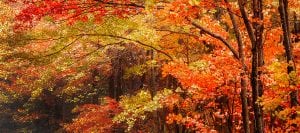 You have visited the High Country and have fallen in love with Mountain Life. Consider becoming a permanent resident! Antler Realty is very proud to bring a fresh, innovative approach to selling and buying real estate in the North Carolina High Country of the Blue Ridge Mountains. Our agency is located in the heart of Banner Elk, North Carolina at 146 Shawneehaw Ave. Whatever your needs, our commitment to you begins with your first phone call. Let us help you navigate the Banner Elk real estate market and settle on your new home!
Claim Your Piece of the High Country
Antler Realty services the communities tucked away in the High Country and are the go-to professionals to help you locate your next family abode. Whether you're looking for a cabin along one of the area's gorgeous golf courses or would like a modest house close to downtown, our staff will take the time to know exactly what you and your family's needs are.
Our sales force has been carefully selected based on their work ethic, enthusiasm, and most importantly, extensive experience. The combination of these qualities
We are proud to be the only real estate agency in the High Country with a trained and certified Feng Shui consultant on staff. Broker Julia Heinlein leverages this ancient art's techniques to create a harmonious and balanced home. Coupled with our technology skills, Julia can help sellers move their Banner Elk real estate properties faster, meaning you move into your home faster!
Fun… Year-round!
Banner Elk has plenty of activities or folks of all ages, year-round! The Blue Ridge Mountains are perfect for seasonal fun – the rule around here is, hang out in the snow in the winter, and on the water in the summer.
The moderate summer climate of the High Country allows for mild summers – part of what makes the area perfect for those escaping sweltering humid summers. Hiking, horseback riding, rafting and tubing are local and visitor favorites when it comes to past times.
The winters are an incredible feature of mountain life as well. Visit Sugar Mountain and Beech Mountain for skiing, snowboarding, snowtubing, ice skating and other cold-weather activities. Grab a beer at the Beech Mountain Brewing Company and eat dinner at the Taproom & Grill.
Buy a season pass and live close to winter fun with piece of Banner Elk real estate.
Ready to Get Started?
So, you're sold on the Banner Elk area. Let Antler Realty point you and your family in the right direction with our knowledge of the High Country and real estate expertise! Grab your piece of Banner Elk real estate. You love visiting the area…is it time to stay!