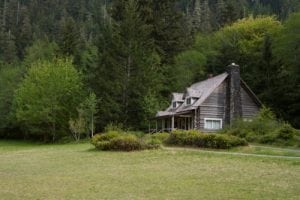 Those who have visited the peaceful, beautiful little town of Banner Elk can attest to the fact that there is something special about the area. Once you have seen the gorgeous mountain views and the abundance of local activities, you'll find yourself wondering – is it time to look for a Banner Elk NC cabin for sale?
Antler Realty are the folks to call if you are considering moving to the High Country. Whether you're two lovebirds looking to retire or a family of five with young children, our friendly staff will carefully listen to your objectives and zero in on your family's needs.
Rich Culture & Scenic Views
Banner Elk and the surrounding communities have the opportunity to watch big musical and theatrical acts! The Appalachian Summer Festival at Appalachian State University is a popular feature that is only a short drive from Banner Elk. Nationally-renowned performances make the scenic drive worth the trip. For music and theatrical entertainment closer to Banner Elk, Lees McRae Summer Theatre is a popular venue.
In the winters and during the summer, Beech Mountain is host to countless food, drink, and activity options. Beech Mountain Brewing Company offers fresh beer brewed on the mountain and hosts "Locals Night" every Thursday. The ski slopes, which are the prime attraction in the winter, are converted to exhilarating mountain biking slopes in the summer.
Buying a Home
Are you ready to purchase a mountain home in the High Country? Work with a real estate agent from Antler Realty to find an idyllic Banner Elk NC cabin for sale and secure your piece of property in the Blue Ridge Mountains. With family friendly activities, amazing schools and world-class outdoor activities, Banner Elk is the ideal mountain town. Our expert real estate agents will work hard to find you a large selection of quality homes that fit within your budget!
When you work with Antler Realty, we will take all of your needs into consideration. Our agents will be quick to implement your feedback into the home buying process to make sure you find a great mountain home quickly.
Let's Get to Work
Our commitment to you begins with your first phone call. Reach out to one of our talented agents at Antler Realty and start taking steps towards settling into the mountain life. Give us a ring at (828) 898-3111 or email us to get in touch. Discover the beauty of the mountains and find a Banner Elk NC cabin for sale to make your new home. You have visited the area…is it time to stay?