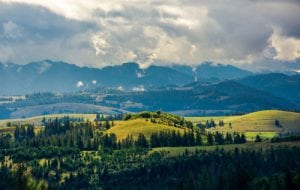 Are you ready to purchase the perfect piece of property to build your mountain dream home, or further your real estate investments? Antler Realty is here to help by offering our clients comprehensive options among the Banner Elk land for sale.
Our expert real estate agents are knowledgeable about the current real estate market trends in the High Country, attentive to the individual needs and circumstances of our clients, and always committed to providing excellent communication and services. Banner Elk is the home of Antler Realty, and we are excited to show you and your family why we think you should consider Banner Elk to be yours as well!
Building a Home
At Antler Realty, we are in the business of finding our customers a home, not a house. Sometimes, this means starting from the ground up. Antler Realty is well-known for our excellent selection of modern and luxurious mountain homes. However, buying a house is not for everyone. If you are in the market to customize you're your living situation to meet your unique needs and individual style, think about buying a piece of the Banner Elk land for sale and constructing your one-of-a-kind mountain home!
A home is only as good as the land it sits on. Mountain towns throughout the High Country can be subject to extreme rain and snow. When you are searching for property to build your home, your real estate agents need to understand the area and how adverse weather affects the location of your property. Antler Real Estate is committed to making sure that our clients are protected. No one wants a new home to be in a flood plain. Work with the best in Banner Elk to make sure that your future investment is smart and protected from the elements.
Investing in Property
With the numerous outdoor activities, such as hiking, skiing and kayaking, Banner Elk attracts a large body of tourists and adventure seekers every year. The High Country is quickly growing in popularity, and housing and land prices are growing with it! Now is the time to invest in land in Banner Elk. Make sure that your future is financially secure my investing in property in the Blue Ridge Mountains. The agents at Antler Realty are ready to show you some of the prime investment opportunities among the Banner Elk land for sale. Make a little slice of High Country heaven your own, with Antler Realty. Contact us today to get started.