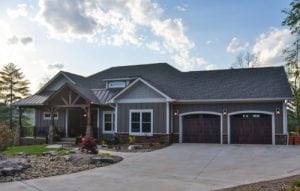 If you can picture yourself waking up in the morning and enjoying a hot cup of coffee or tea on your porch, watching the sun and the fog gently rise over the mountains, then Banner Elk may be the place for you! With dozens of hiking trails, charming boutiques, and nightlife activities, Banner Elk is the gem of the High Country.
Antler Realty is Banner Elk's premier real estate company that is ready to help you find your dream home among the Blue Ridge Mountains. The professional and knowledgeable real estate agents at Antler Realty are ready to show you some of the scenic and high quality Banner Elk houses for sale today!
Our Agents
At Antler Realty, our real estate agents are a cut above the fold! They continually display a commitment to excellence in their service clients, as they are attentive and intentional about meeting the unique and individual needs of every individual or family. When you choose to work with Antler Realty, our real estate team with first listen to your real estate needs, and then compile a selection of market listings that reflect your personal preferences and individual style. At Antler Realty, you are more than a number, you and your family are potential neighbors! Let the real estate agents at Antler Realty help you find a home among the Banner Elk houses for sale.
Banner Elk's Living
Banner Elk is a town with charm and pride. Our little mountain town is home to some of the most renowned system of trails in the United States, and boasts some of the most adventurous outdoor activities in the area. If you are an avid hiker, lace up your boots and hit the trails at Grandfather Mountain, or slowly work through the numerous hikes on the Blue Ridge Parkway. If you prefer water to land, there are several lakes and rivers that are excellent for kayaking and canoeing. In fact, the New River is located in near proximity to Banner Elk and is one of the oldest rivers in the world.
The fun in Banner Elk does not need to stop when the snow starts to fall in the winter. Strap on a pair of skis and buy a lift pass for the weekend. Glide down some amazing slopes with picturesque mountain views. The Banner Elk houses for sale are much more than just a piece of property- they are a lifestyle. Come enjoy the great outdoors in Banner Elk. Work with Antler Realty to make your dream mountain home a reality. Contact one of our expert Banner Elk real estate agents to get started.