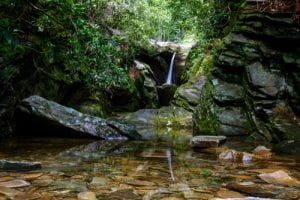 Condominium living offers an affordable and convenient way to enjoy mountain living. Whether you are a new professional looking to start a career in the High Country, a family interested in the amenities of condominium living, or a retired couple looking to settle down and enjoy the scenic views of the high country, Antler Realty can help you find your next home among the Banner Elk condos for sale! Antler Realty is a premier real estate company located out of Banner Elk that helps individuals and families find their dream home in the mountains. Our expert real estate agents are knowledgeable about the current market trends in Banner Elk and will work tirelessly to ensure that your real estate experience is exceptional.
The New Professional
If you have just graduated from one of the several universities or colleges in the High Country, and are looking to settle down in Banner Elk, purchasing a condominium is a smart and lucrative investment. Condominiums are low-maintenance and are perfect for a first property purchase. Antler Realty is here to help new professionals find a condominium that is modern, high quality, and affordable. Start out your professional career right by working with Antler Realty for your real estate needs.
The Growing Family
It is a common misconception that condos cannot be spacious and family-friendly. In fact the amenities offered by condominium developments are quite the opposite. With luxurious and private conveniences, such as playgrounds, swimming pools, tennis courts, exercise facilities and game rooms, you and your family will always have a fun and enjoyable activity right at your fingertips!
Antler Realty has several spacious condominium listings that are perfect for the growing family. Your children are sure to thank you for choosing Antler Realty when they are splashing in their private pool or swinging on the jungle gym at their brand new condominium.
Retired Couple
The slow-paced nature of southern mountain living and the beautiful nature scenery are an excellent combination for a retired couple looking to enjoy some peace and quiet in a quaint mountain town. Antler Realty is ready to help retired couples find their respite among the Banner Elk condos for sale.
Condominiums often come with full maintenance services, which means no more shoveling snow or clipping grass. With several listings with multiple bedrooms, you can make sure all the grandkids have a place to sleep! Antler Realty is here to ensure that you can relax and settle down in Banner Elk with a high quality and affordable condominium. In addition to the condos for sale, we also list Banner Elk homes for sale in your favorite neighborhoods and planned developments.
Contact us today to speak with one of our knowledgeable and friendly real estate agents.